Who doesn't love a good dip? The problem with many dips is that they can be full of sugar, mayonnaise or other ingredients that increase the calories rendering the dip less productive for health and weight management. However, the demand for delicious and health-conscious snacks has been on the rise, leading to a surge in innovative and better-for-you options. One such gem is the Trader Joe's Vegan Buffalo Style Dip. This dip not only satisfies your taste buds but also offers a range of health benefits, thanks to its thoughtfully chosen ingredients.
Trader Joe's Vegan Buffalo Style Dip is a perfect marriage of creamy texture and tangy spiciness. It captures the essence of traditional buffalo-style dip while being entirely plant-based. What truly sets it apart are the health benefits found in the ingredients.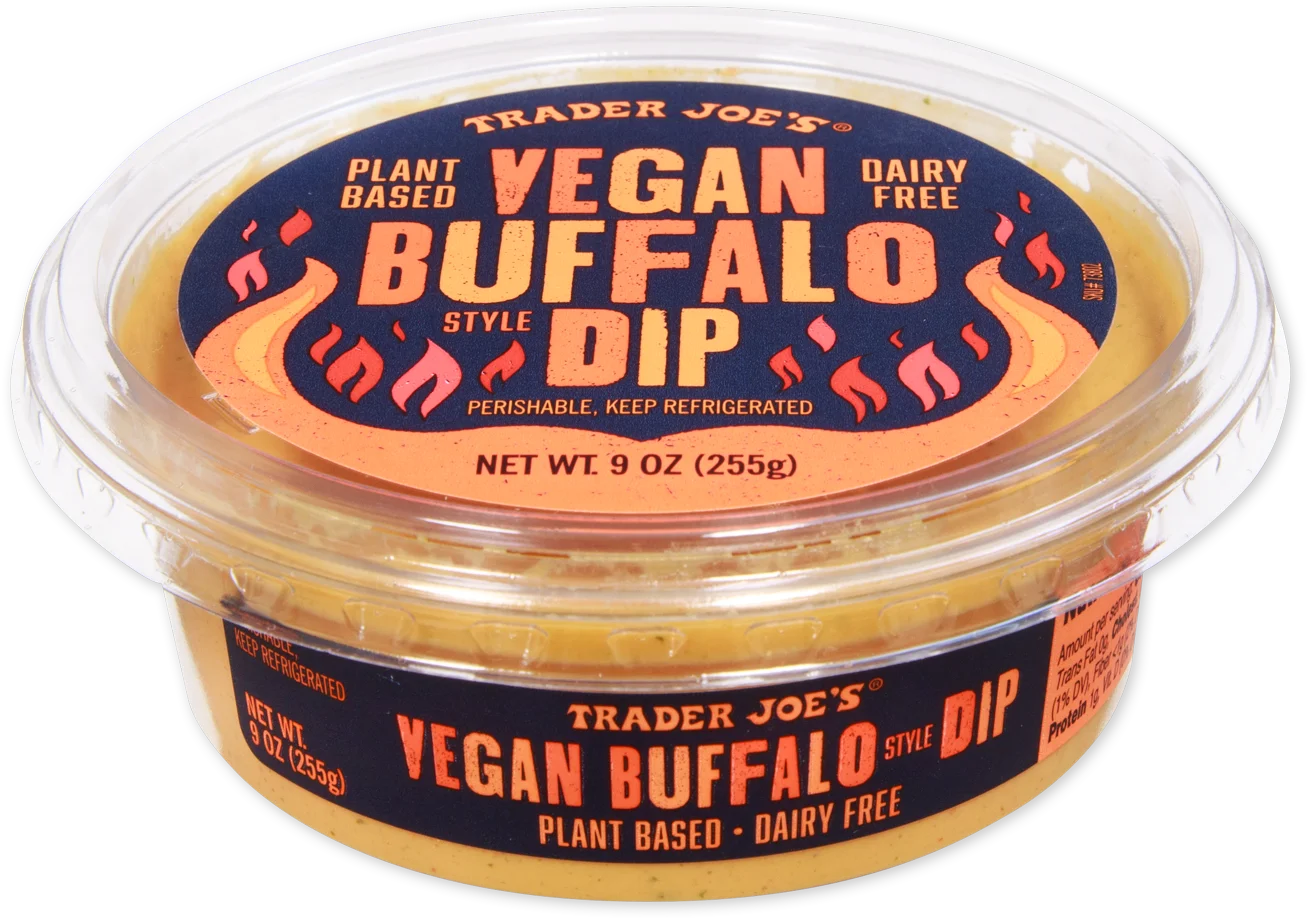 Vegan Buffalo Style Dip Ingredients
The star of the show in this dip is the incredibly versatile veggie, cauliflower! It serves as the base of this dip. Packed with vitamins C and K, as well as fiber, cauliflower supports immune health, bone strength, and digestion. Additionally, it is low in calories and carbohydrates, making it an excellent choice for both weight and blood sugar management. 
The cayenne pepper sauce gives the fiery kick but isn't just about flavor. Capsaicin, the compound responsible for the heat in hot peppers, has been linked to metabolism boosting benefits and pain relief. Additionally, spices like garlic and onion powder provide antioxidants and potential anti-inflammatory properties.
Red peppers and carrots not only contribute to the dip's color but are also loaded with fiber, vitamin C, and beta-carotene, a precursor to vitamin A. These veggies can support vision health, skin vitality, digestions and immune function. 
The pumpkin seed kernels likey add to the creamy texture of the dip but are also highly nutritious. They are rich in antioxidants and essential minerals like iron, zinc, and magnesium, amongst others. 
 Serving Ideas
Trader Joe's Vegan Buffalo Style Dip is a testament to the fact that indulging in flavor doesn't mean compromising on health. At only 40 calories in 2 tablespoons, you can consider this your healthy fat component of your meal. It's perfect for pairing with more veggies like baby carrots, jicama sticks or celery, using as a spread for your sandwich instead of mayonnaise, or topping your protein for extra flavor variety!